Diamonds are a girl's best friend?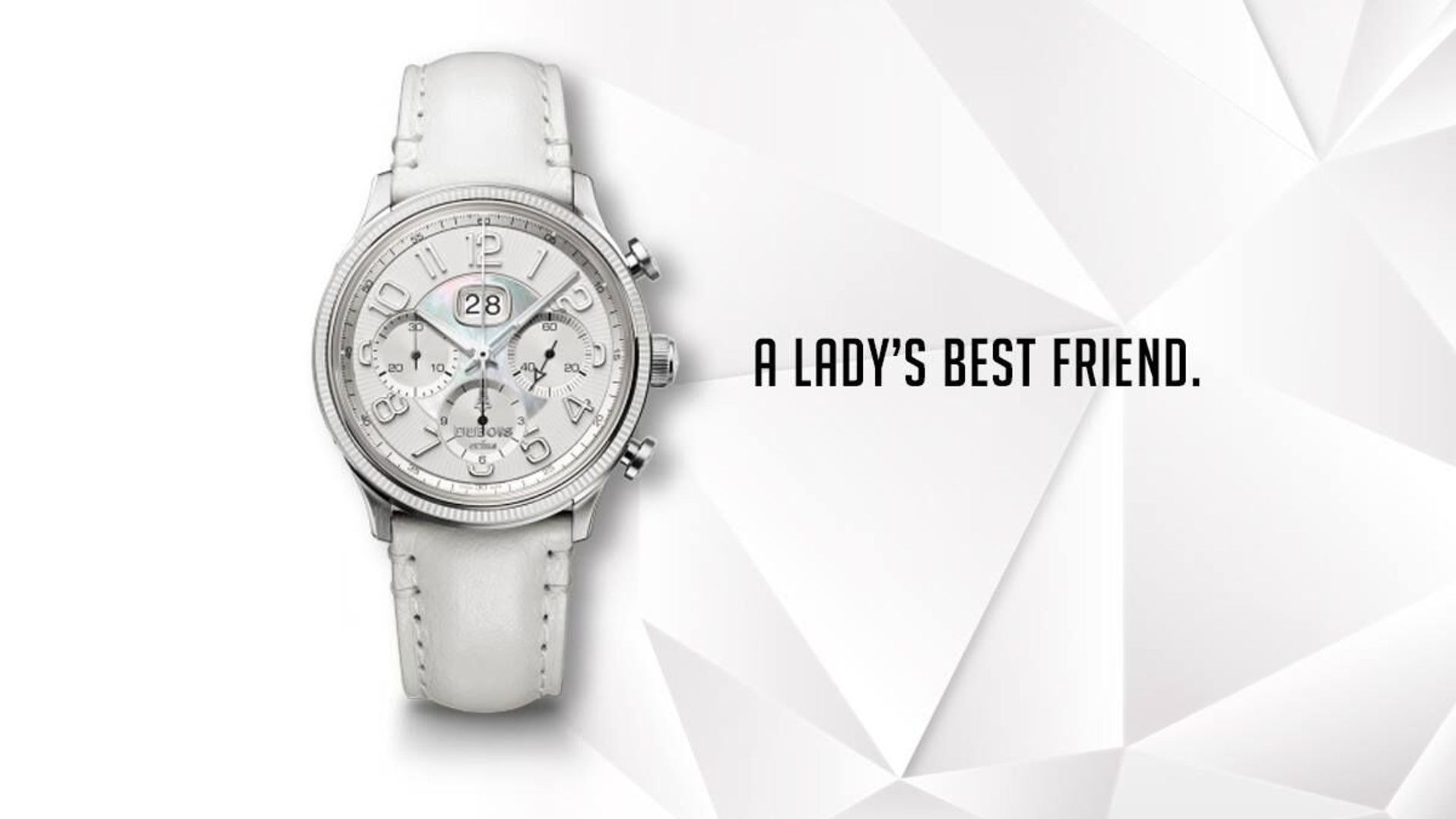 Traditionally, brides wear white gowns, and a white picket fence surrounds a safe and happy home.
White is colour at its most complete and pure, the colour of perfection. An affinity for white is indicative of someone who appreciates order and simple elegance.
With a refined level of taste, just like DuBois et fils DBF001-04; it is beautifully crafted with a guilloche mop encompassed by white ceramic bezel.
Its clarity in appearance is made for the immaculate in nature. Much the same as the colour white, it projects a sense of grace and new beginnings.
'Diamonds are a girl's best friend?'
This limited edition pristine timepiece has more to propose. It has jewels--49 of them precisely. There is only 33 pieces of this unique collection which has a chronograph big date, rhodium plated hands and of course; it is furnished with a Fait main en Suisse protective leather lined calf strap.
If you live in a way where you appreciate things,
visit www.duboisfils.ch and Be Luxury. Be one of 33.
True friendship takes us by a hand and reminds us we are not alone in the journey.
With DuBois et fils DBF001-04, you have a friend for life.