South American Beauty: Believing in Bolivia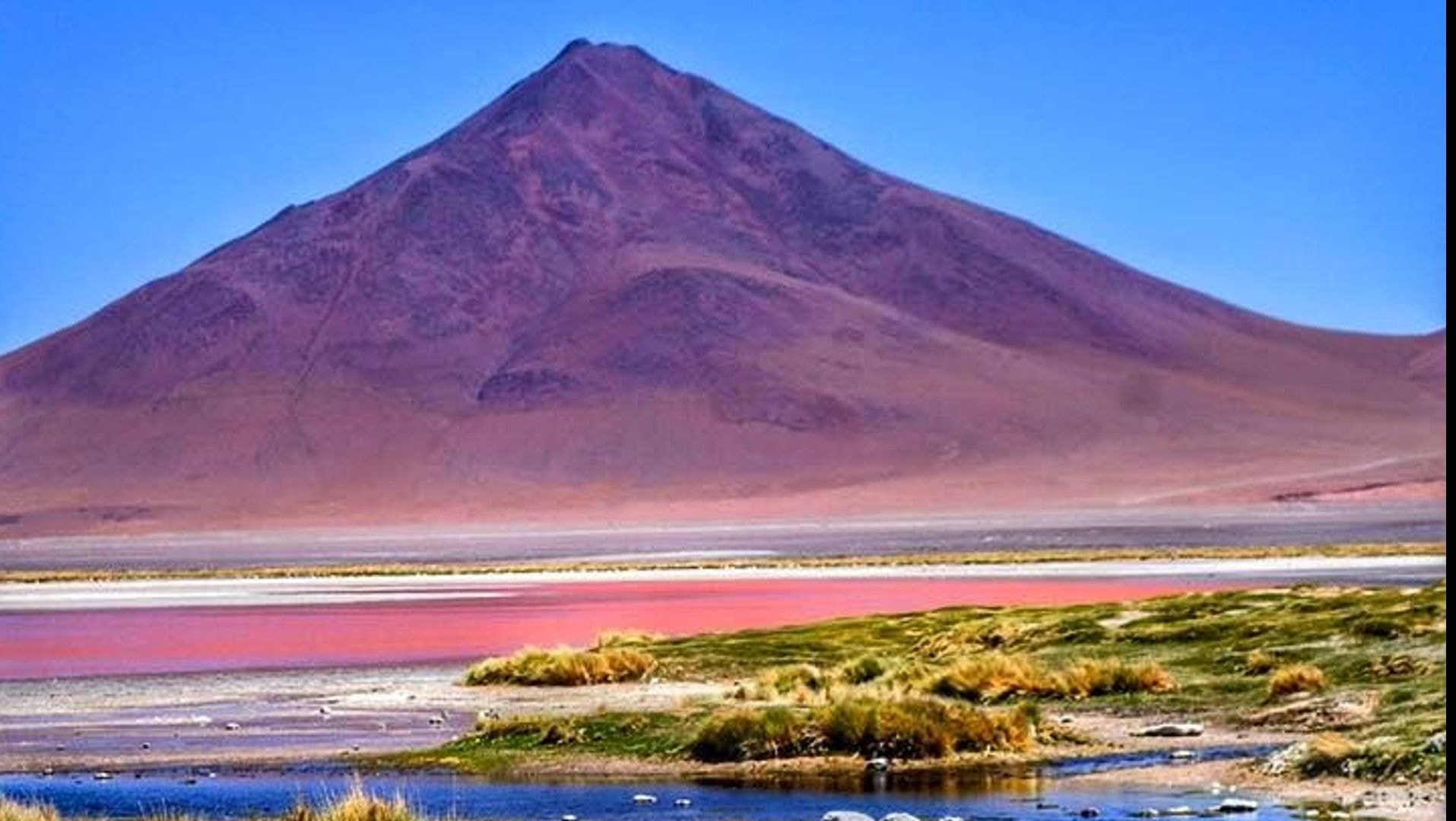 This is the kind of places you'd dream in dreams.
Isnt it amazing how there is wonder in every detail and nature on a symphonic scale.
The kaleidoscopic spectrum of colours is caused by sediments, containing copper minerals such as cobalt and arsenic that oxidize under Ultra-Violet radiation.
In this land of extremes that is located at approx. 4300 meters above sea level, you'd probably be short of breath and be breathing air like dreams, but the beauty of this impressive landscape will leave you breathing dreams like air.
Essentially, the only sign of life spotted are flamingos and cacti. There is no wave of technology traceable, and yet- underneath the abundance of minerals of this spectacular beauty lies half of the world's reserve of lithium making it the World's Largest Lithium Reserve.
This lightest and least-dense metal in existence can serve as the energy source for digital cameras, cellphones, watches, eco-vehicles, etc. and the demand to start to extract the plate is foreseeable.
Human beings can create wondrous worlds in a dream. Sure, technology changes the quality of life. But, what It doesn't change is people's basic needs or their natures. So, I just hope this grand part of the marble will forever stay its form.
'The human spirit must prevail over technology.' -Albert Einstein