Moon Dust in Dusty La Paz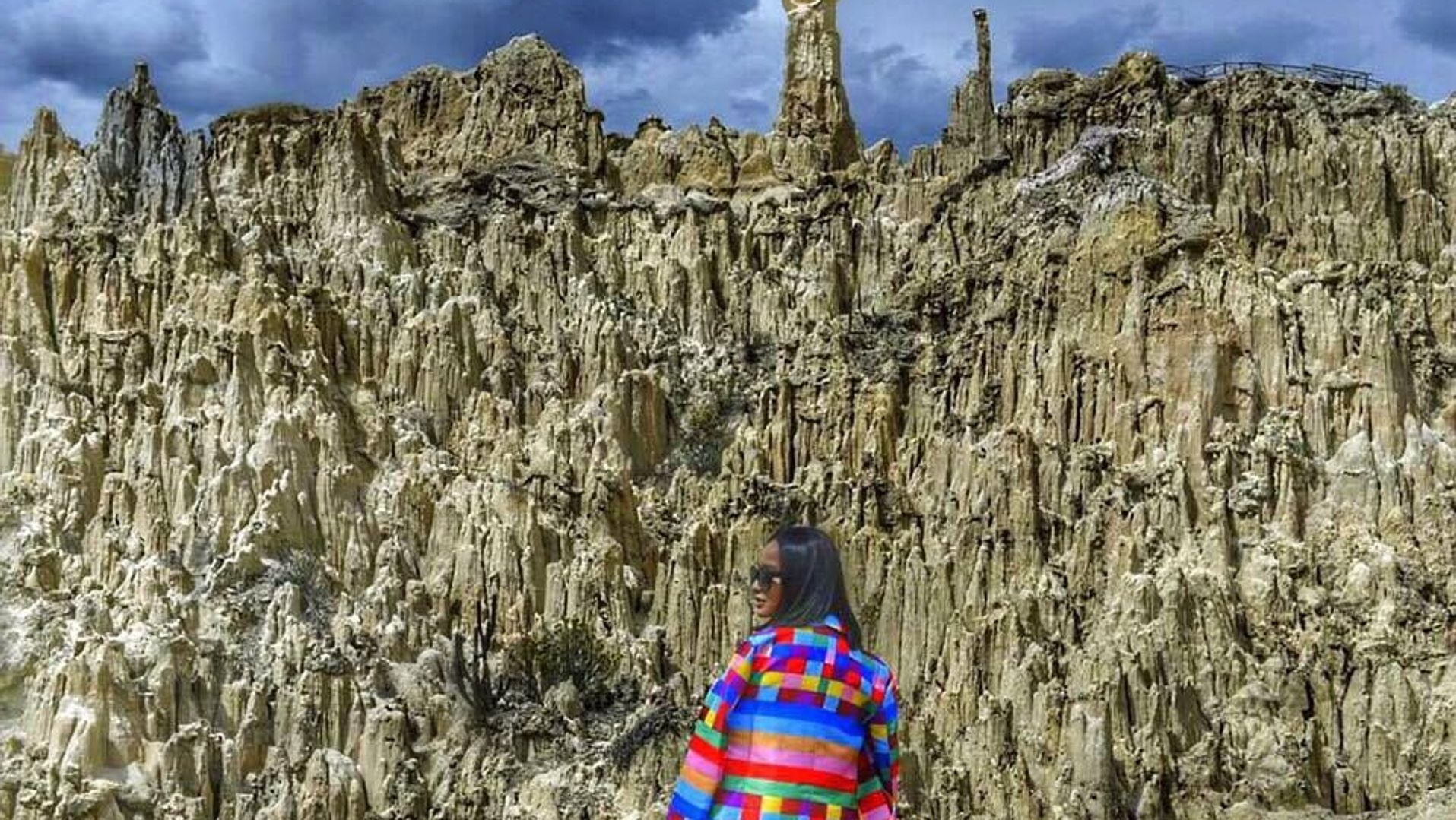 Moon dust in your lungs.
'el Valle de la Luna' (Valley of the Moon) has rocky formations that resembles a sensation of being on another planet. Its unique panorama will have you flying to the moon.
Over centuries, the strong wind has left a moonscape mark on this landscape.
As you walk into the valley of the unknown, take only memories and leave nothing but footprints.
Here, I am leaving chromatic footprints on the moon.