19.01.2023
HUBLOT POLO GOLD CUP GSTAAD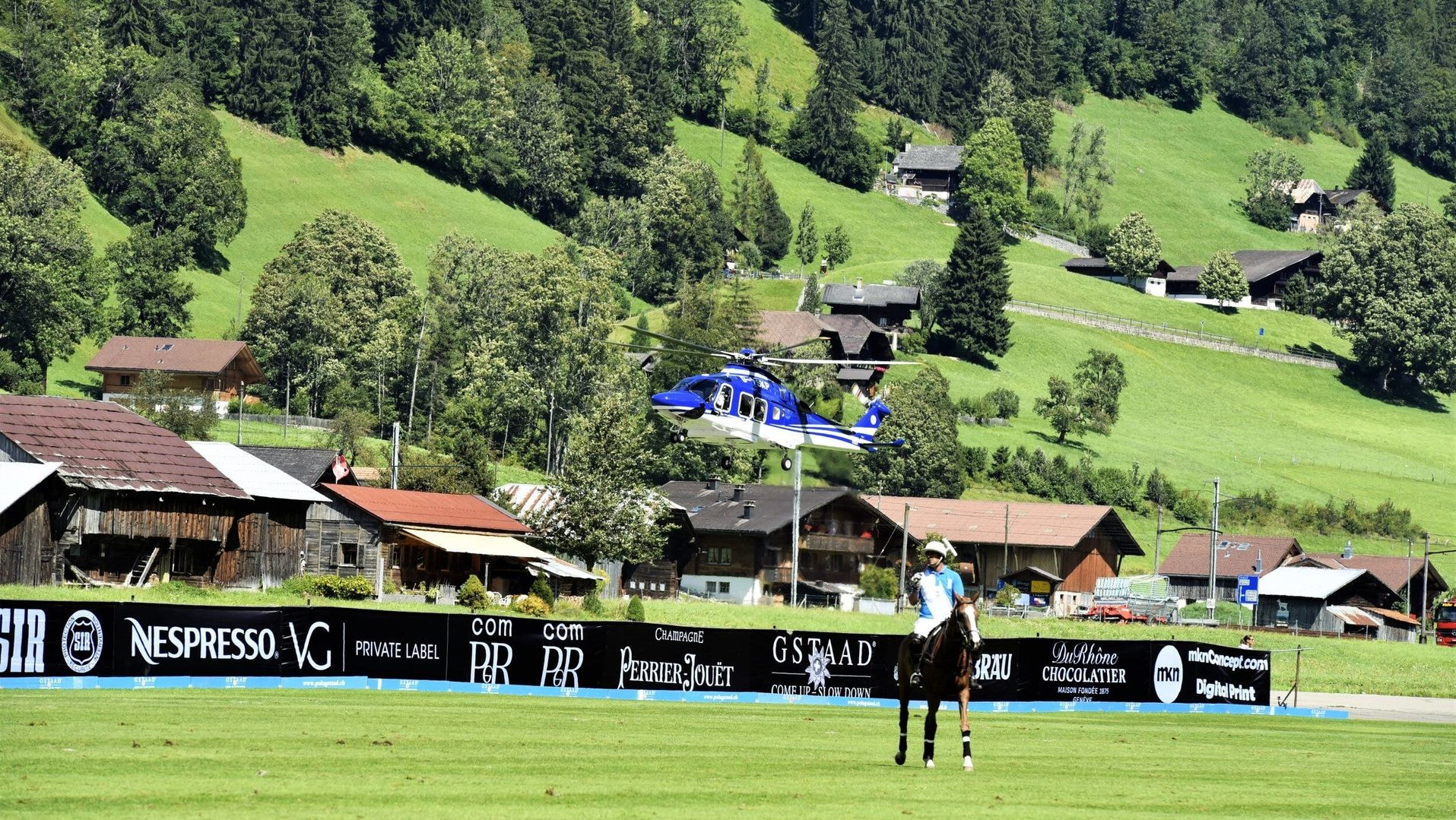 Is Polo a game for the luxury?
You can expect things like having a team of horses on a polo field set in the heart of the scenic Swiss alps of Gstaad, next to a private jet hangar; nevertheless executed by Hublot for Hublot Polo Gold Cup Gstaad.
Breathe in the beautiful vistas of Switzerland when flying in with 'fly7'; the official helicopter partner and arrive into the scene in style.
A polo match is approximately one and a half hours long and is segmented into seven-minute time span called chukkers. Usually, a match will start with the two teams facing each other in the centre of the ground. One of the mounted umpires then initiates a 'throw in' by throwing the ball along the ground between the teams to start the chukka.
At this polo arena, however, before the first chukker sets off, there's also two teams facing each other to officiate the match, but, instead of two equine species, there are two powerful, roaring stallions; also known as Ferrari to do the job.
If that doesn't roar a game for the luxury, see what the Polo village has instore for you.
The Polo Village sets quite a atmosphere with its luxury tenants. Most pop-up stores have a gift shop that has merchandises like caps and keychains, but this emporium's idea of souvenir consists of a booth for luxury apartments, a concession if you fancy to purchase a helicopter or perhaps a private jet. Whilst you're at it, why not swipe that Visa by taking a spin or two in a Ferrari of your choice?
My idea of luxury doesn't define on lavish, extravagant things though. I am in for the exclusivity, the comfort, the delight. And, what's delightful is my personal favourite, its the du Rhône chocolatier. They have been passionate about these fine, silky cocoas for more than a century. After all, when one is in Switzerland, one must have chocolate, dont you agree?
Join me same time next year?