Bora Bora Blues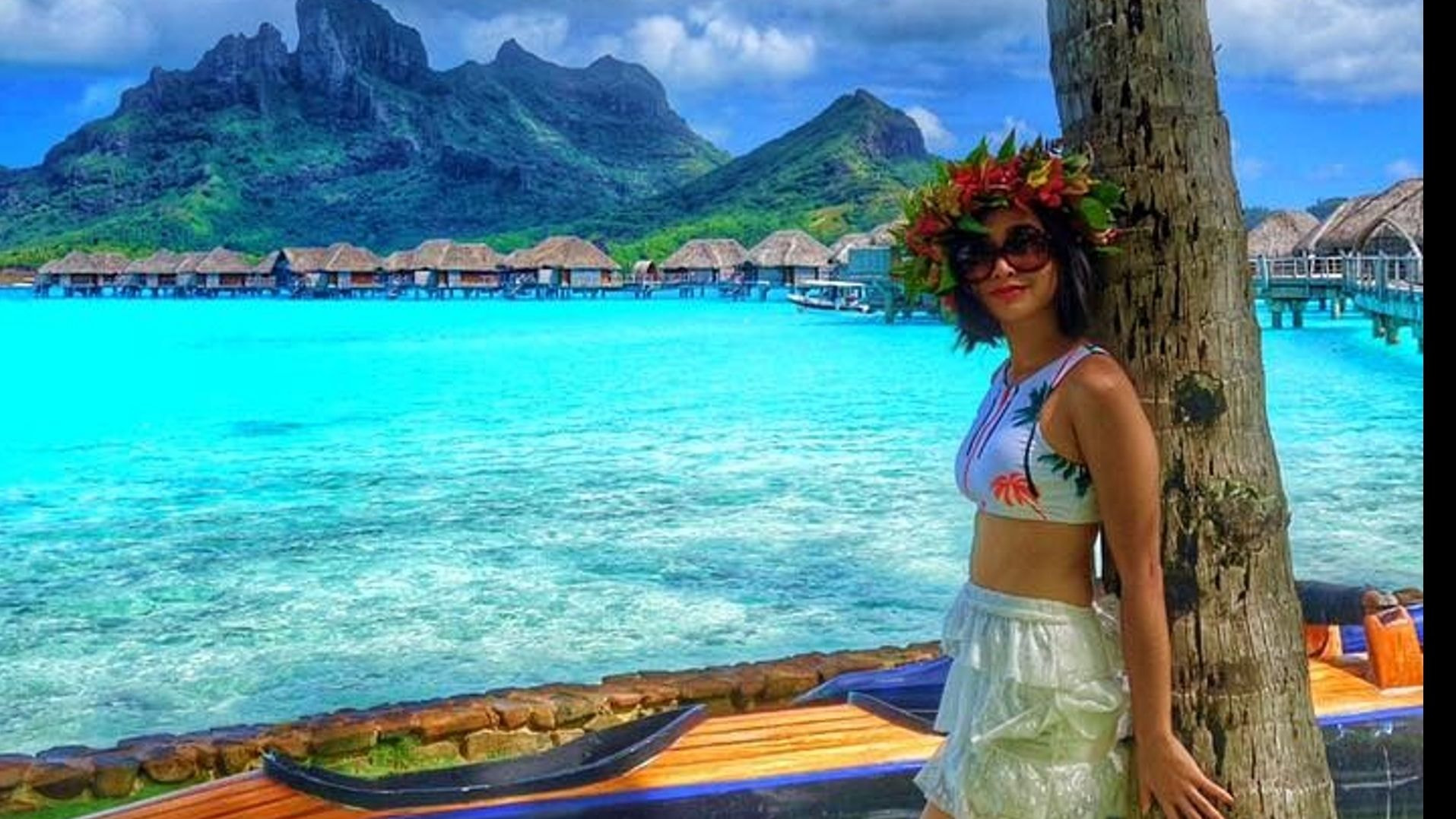 Bora Bora.
This tantalising place should be #1 in everyone's bucket list.
It may sound like a stereotype, but this Polynesian pearl is definitely the most beautiful place on earth.
If there is a heaven on earth, Bora Bora is clearly it. In Tahitian language, Bora Bora is actually a name derives from the "Pora Pora mai te Pora" meaning 'created by the Gods'.
A lieu so full of serenity, you wouldn't want to leave this island. This paradise serves way beyond than just comfort and content.
Emerald rainforests fringed this garden of Eden. As transparent as the crystal clear water of the lagoon, hiking along the trees would be the same as taking a walk in the park as there's nothing to keep your guards up for. There's no dangerous insects or venomous snakes on this Shangri-La; just as one would envisage heaven.
Only heavenly creatures and sea angels.
There's one with a palm leaf halo by the coconut tree. Do you see her?